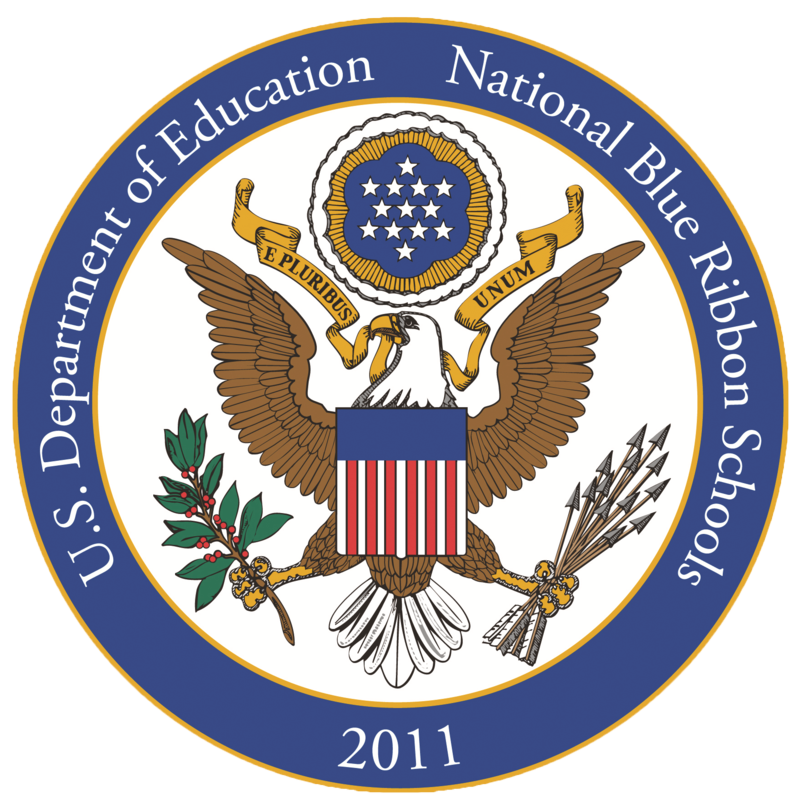 On September 15, 2011, United States Secretary of Education Arne Duncan announced Sunflower Elementary School as a recipient of the highest academic award presented by the department of education – the National Blue Ribbon Award.
Sunflower Elementary is the first school in USD231 history to receive this prestigious honor.
Every year since 1982, the U.S. Department of Education has honored elementary and secondary schools that make significant progress in closing the achievement gap, recognizing those schools that have at least 40 percent of their students from disadvantaged backgrounds and have dramatically improved student performance to high levels in reading and mathematics. The program also recognizes schools in which students achieve in the top 15 percent in the state on reading and mathematics assessments regardless of demographics. Sunflower Elementary was nominated in this category.
"In my 24 years as an educator, I have learned that students respond best to positive reinforcement. The Blue Ribbon Award is a direct result of the positive support we have received from Sunflower students, families, staff and administration," said Robin Droge, fourth grade teacher at Sunflower. "I truly feel honored to be a part of our community as it receives this recognition."
At an all-school assembly, former Superintendent Bill Gilhaus and former Gardner Mayor David Drovetta congratulated Sunflower students for receiving the National Blue Ribbon Award from the U.S. Department of Education. Drovetta issued a proclamation of September 16, 2011 as "Sunflower Elementary School Day." The assembly ended with each grade level performing a "cheer" followed by a skit performed by teachers demonstrating the six pillars of character.
Other celebrations included: Sunflower students, staff and families honored at a halftime ceremony during the September 16, 2011 football game at GEHS, a BBQ held out on the playground, and the Kansas City Royals donated 500 tickets for a game the following week.