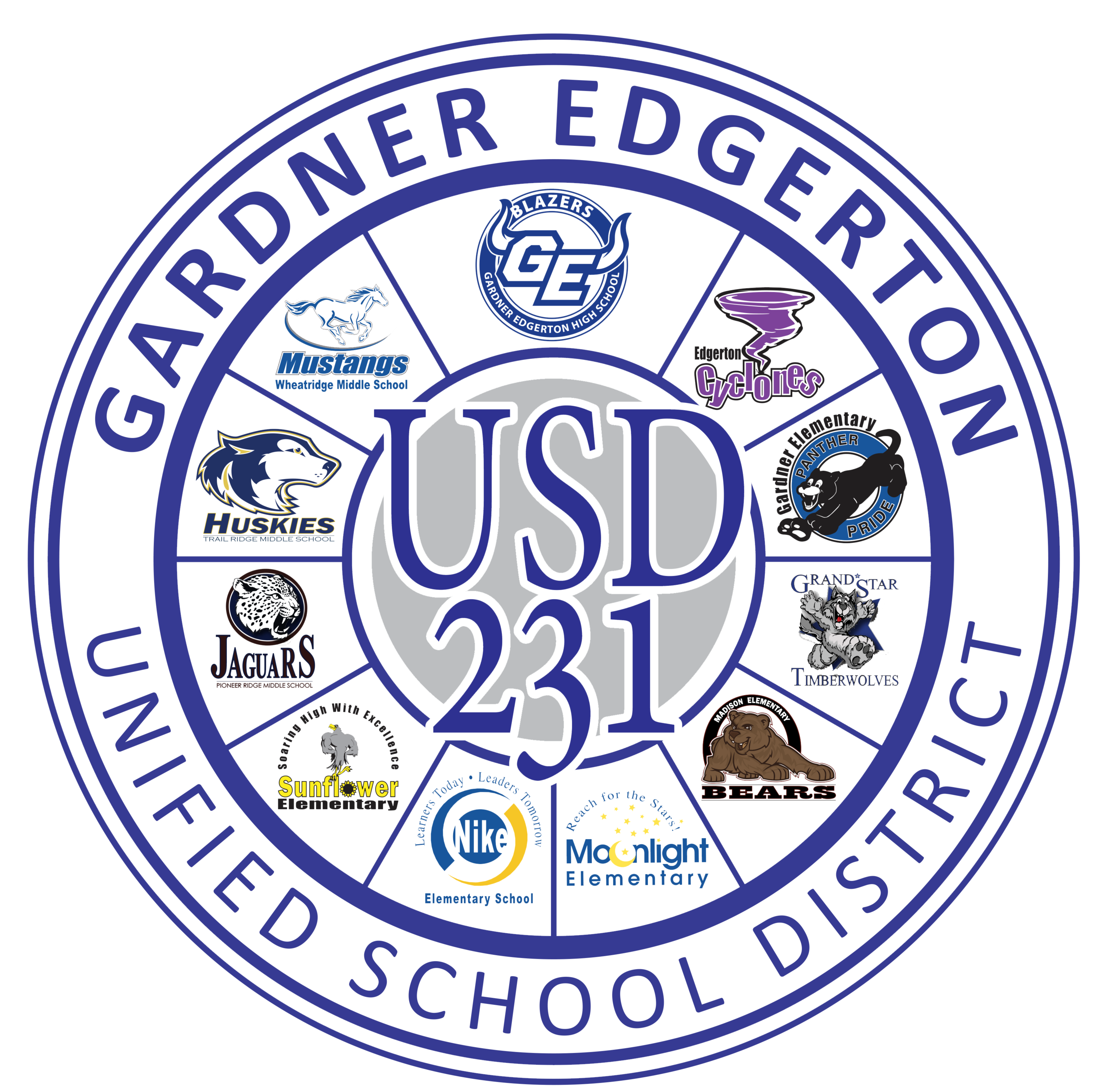 USD 231 LOGO AND COPYRIGHT USAGE
All USD 231 district and school logos are owned by the Gardner Edgerton USD 231, and are protected. (e.g., "Edgerton Elementary Cyclones, "Wheatridge Middle School Mustangs", Gardner Edgerton High School Trailblazers)
Please fill out the form linked below if you want to use any logos specifically created for our district and schools. Permission is granted on a case-by-case basis. If logo use results in for-profit apparel/merchandise or other goods being sold, a Licensing Agreement must be signed, and an annual fee of $100 will apply (for external individuals or groups).
To submit a request for use, please click HERE.
Please direct questions to Ben Boothe, Director of Community Relations.